About us
Liberec region, a region of chiseled performances
The innovative industry in Liberec Region is based on the knowledge and experience passed on between generations of successful scientists, researchers, discoverers and entrepreneurs. Some of them went into the world seeking glory, others worked tirelessly for our region until the end of their days. In any case, they left an indelible mark in the region below Mount Ještěd.
Top know-how has not been born in our country overnight.
Top know-how has not been born in our region overnight, it has been a long and often painful journey full of notable milestones. The largest textile factory of the monarchy, the famous glassworks of the Jizera and Lusatian Mountains, glass and precious stone-cutting shops and top-class optics in the Turnov area, research and development of textile machines in Liberec as well as developed automotive industry across the region.
The knowledge and experience of experts survived the post-war population exchange and forty years of central planning. Today, thanks to patents from Liberec Region, nanofibers can be produced on industrial scale, unique production lines for the whole world or optical systems for space research are being manufactured there. The negative impacts of uranium mining and the stay of the Soviet army led to the establishment of research organizations with state-of-the-art membrane remediation technologies in the region. We were able to extract advanced know-how even from the darker moments of history.
The chiselled performances of the Liberec Region can be seen in the Czech Republic, in the world and in the sky. Judge for yourself.
01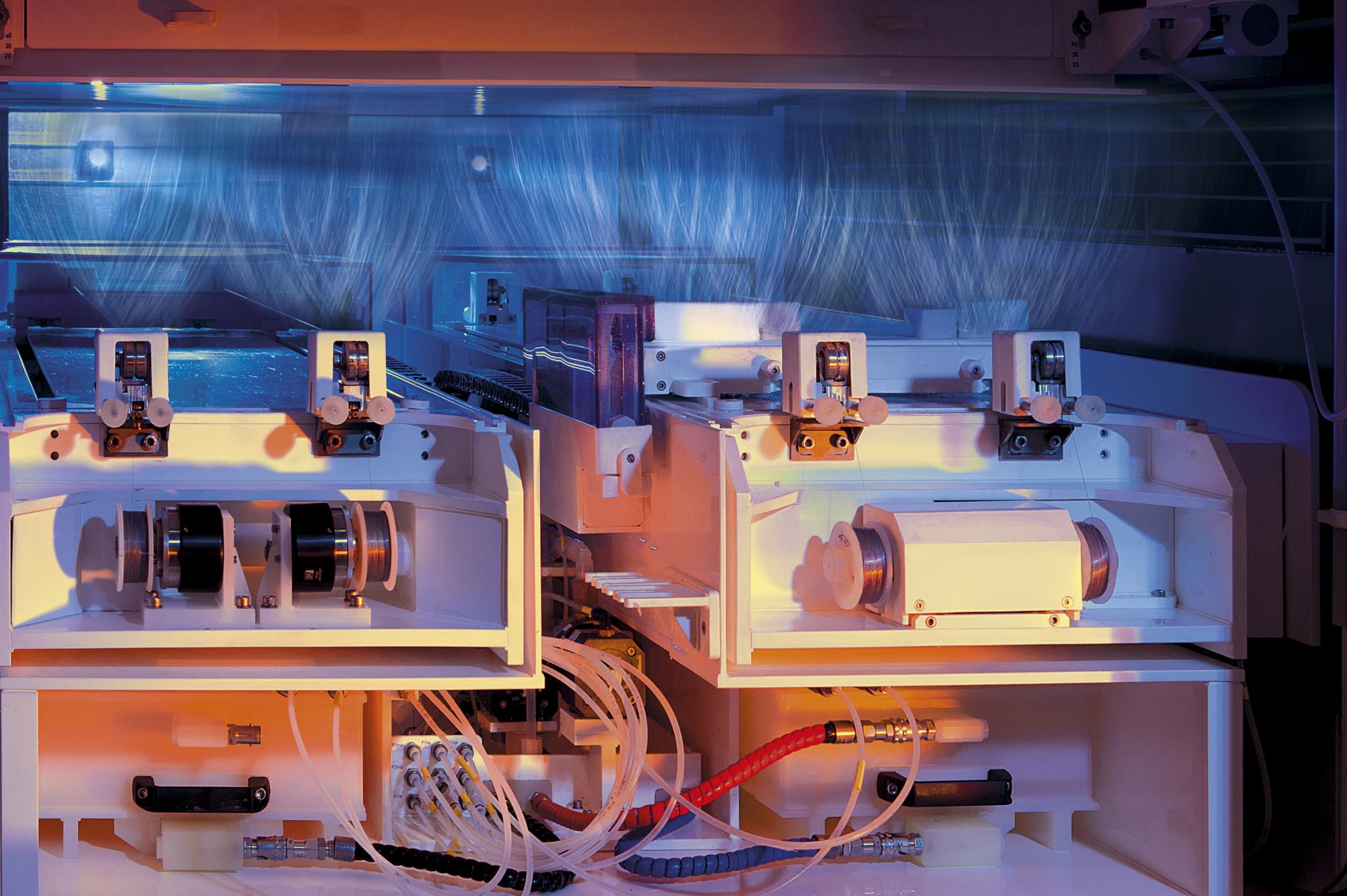 Nanospider™ součástí reindustrializace Hong Kongu
Průmyslová linka Nanospider™ na výrobu nanovláken se stane jednou z prvních technologií, která obsadí volné prostory v novém centru pokročilé výroby AMC v Hong Kongu. Od roku 2022 ji zde bude provozovat společnost King's Flair, specialista na inovativní produkty do domácnosti. Centrum AMC je aktuálně největší projekt podpory návratu výroby do Hong Kongu. Novou výškovou budovu s plochou 100 000 m2 navrhli její tvůrci jako vzorový příklad infrastruktury pro moderní výrobu založenou na high-end technologiích, digitalizaci a inovacích. Pro linku Nanospider™ dodanou společností Elmarco zde vzniknou prostory cíleně uzpůsobené náročné výrobě nanovláken v průmyslovém měřítku. Technologie z Liberce se tak stane nedílnou součástí projektu na podporu diverzity a růstu ekonomiky v Hong Kongu.
02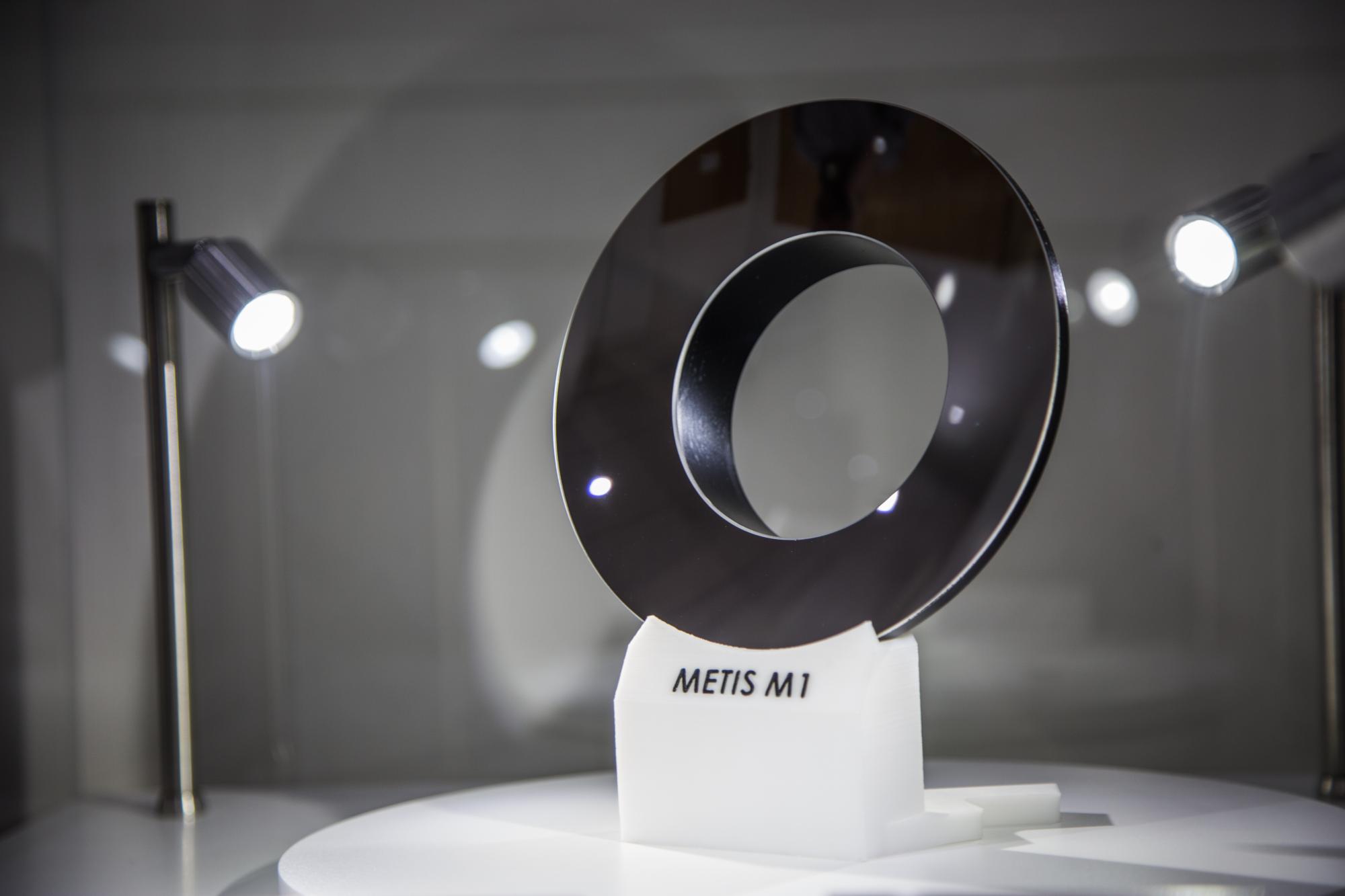 Soustava zrcadel pro sondu Solar Orbiter
V únoru 2020 odstartovala z Cape Canaveral na svou přelomovou misi sonda Solar Orbiter Evropské kosmické agentury ESA. Jejím úkolem je průzkum naší mateřské hvězdy z nebývalé blízkosti (cca 42 milionů kilometrů). Na přípravě sondy se podílelo celkem pět českých týmů. Českou stopu najdeme na čtyřech z celkem deseti přístrojů, jimiž je vybavena. Z Libereckého kraje, z turnovského výzkumného centra optiky a optoelektroniky TOPTEC, ke Slunci putují dvě hlavní zrcadla koronografu METIS, přístroje pro studium koróny, eruptivních procesů v koróně a slunečního větru. Odborníci se shodují, že Solar Orbiter je doposud největším úspěchem českého kosmického průmyslu.
Liberec region, a region of mountainous horizon
Developed industry, university and research institutes on the one hand. Nature, mountains and sports on the other. These are also the assets of Liberec, and eventually the whole region under the Jizera Mountains, the Ještěd Ridge and the Lusatian mountains. Ask native Liberec citizens how they feel when they can't see the mountains on the horizon. You will probably hear a one-word answer: uncomfortable. Ask a person who has come to Liberec Region from elsewhere for the reason for their choice. Mountains, nature and sports are likely to be mentioned as one of the region's major attractions.
Developed industry, university and research institutes on the one hand. Nature, mountains and sports on the other. This is also Liberec Region.
A modern person cannot live on sports alone. That is why Liberec Region has experienced an unprecedented boom in the gastronomic scene in the recent years. Independent bistros, cafés, bars and other cultural establishments spring up there. Thanks to its strategic location on the border with Germany, the region is close to Dresden and Berlin. If you set off in the other direction, you are in Prague in about an hour. Compared to the capital, however, you pay half the amount per square meter of apartment on average in Liberec (source: Deloitte Real Index Q3 2020). And if you decide to drive to the centre by car during rush hour, the only place where you can get stuck in a traffic jam is Košická Street. For no more than seven minutes.
Innovative ecosystem of the region
The innovative ecosystem includes entities that do not base their activities solely on traditional, long-established and proven practices. They innovate or support innovation. The ecosystem includes educational institutions, research centres, private companies, start-ups, investment funds, public administration entities, incubators, accelerators, development agencies, non-profit organizations and more.
Our common goal is to move the Czech economy towards higher added value.
Moving Czechia towards higher added value is a logical effort in today's world of one globally interconnected economy. Innovations play an increasingly important role in it. Their essence is the implementation of new, unobtrusive solutions in practice. They aim to increase efficiency, reduce costs, increase quality or quantity, connect the world more and more, and even help build a new, virtual world. Based on the findings of science, they open up whole new industries. The effort to reduce the burden on the environment in the form of an emphasis on more efficient use of resources (principles of circular economy) is gratifying.
The following subjects support innovation in Liberec Region
ARR - Regional Development Agency
The mission of the ARR is to provide expert support and implement specific activities for the benefit of Liberec Region (its founder), as well as its citizens, entrepreneurs and institutions in the region. ARR mainly supplies Liberec Region with projects focusing on the environmental field and technologically advanced solutions. The core of the expert team is dedicated to regional development. The agency includes regional projects like Liberec Business Incubator Lipo.ink supporting start-ups and innovative entrepreneurs, Crystal Valley supporting glassmaking and related tourism, Smart Akceperátor program supporting regional innovation ecosystem and Liberec Region for itself supporting regional producers and others.